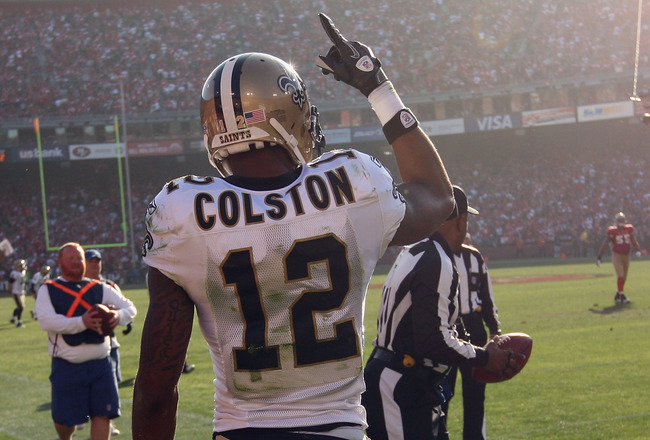 NFL Offseason 2012: What If the New Orleans Saints Lose Marques Colston? | Bleacher Report
:
'via Blog this'
Among their current players that will hit the market is No. 1 wide receiver Marques Colston.
The Saints drafted Colston in the seventh round of the 2006 NFL Draft, and he has been the starting receiver in New Orleans ever since.
In six years, Colston has 6,240 receiving yards and 48 touchdowns. He is quarterback Drew Brees' favorite target and one of the most important parts of the Saints' record-breaking offense.